About Us
TV Time is a global community of TV fans tracking our shows, reacting with others, and sharing the moments that move us.
"It's TV time... 'Friends' is on."
It's that shared love of watching TV. Never missing an episode. Reacting to moments with tears, laughter, intrigue or general WTF. Sitting with others, turning to them and saying at exactly the same time - "Wait, what? Chandler and Monica?"
Then the world changed. People's watching habits became fragmented, different. The TV universe got bigger... and yet felt smaller at the same time. Mobile phones, tablets and other devices allowed us to watch from anywhere. Entire series were released in a day. 10 channels became 1,000. TV just kept getting better, and bigger, and better. And more than ever, we wanted to stay on top of our favorite shows. We got enraged when anyone even hinted at a spoiler. And finding our tribes, those like us, to share moments and react to, at the moment we felt it, became so vital, so enriching, so core to our daily routines.
And so we created our own multi-platform, virtual TV tracking community of millions so that we'd never lose, only grow, that emotional pull we shared and loved when we first heard those words - "It's TV Time... 'Friends' is on."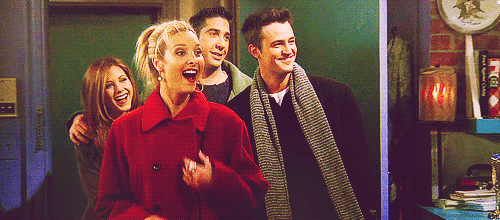 Looking for help using TV Time? Head over to our FAQs and Knowledge Base or email us at support@tvtime.com.
Interested in TVLytics or partnerships? Call us at

or contact us online for information or to receive our data reports.